Rt Hon David Jones MP

David Jones is the Conservative MP for Clywd West, serving continuously since 2005. During this time, he has served as Secretary of State for Wales, and was appointed a member of the Privy Council. He previously served as a Minister in the Department for Exiting the European Union.
David has been at the forefront of the Brexit campaign. He was an early and strong supporter of the vote to leave the European Union, advocating for the UK to take back democratic control of our laws, borders and money. He has served on Parliament's European Scrutiny Committee and is currently Deputy Chairman of the influential European Research Group.
David studied law at University College London and the College of Law in Chester. After qualifying as a solicitor he established his own legal practice in Llandudno.
Professor David Paton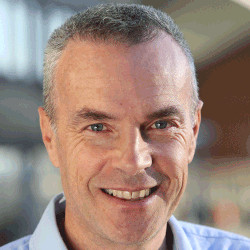 Professor David Paton holds the Chair of Industrial Economics at Nottingham University Business School and is Associate Dean within the School.  David gained his PhD in economics from University College London. He is the Co-Editor of the International Journal of the Economics of Business and has published over 50 academic papers in journals such as the Economic Journal, Economica, Demography and the Journal of Health Economics.
David was a member of Economists for Free Trade writing on the economic potential of Brexit in The Spectator, The Independent and Brexit Central, and explaining why the Labour Party should support Brexit. The Left-Wing Case for Free Trade written by David was published in 2018 by the Initiative for Free Trade.
David has acted as an advisor to Government Departments such as DCMS, HMRC, and the Audit Office and his research has been featured extensively in the media including appearances on Newsnight, the Today Programme, Women's Hour, BBC Radio 5, ITN and Channel 4 News.
Mr Matthew Patten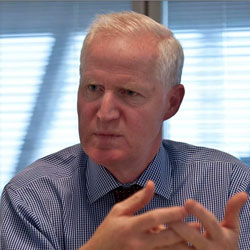 Matthew Patten is a former Brexit Party MEP and has written widely in support of Brexit.
He is now the Political & Communications Director of leading UK think-tank, The Centre for Social Justice.  Before that, he was Chief Executive of the Mayor's Fund for London serving under Boris Johnson; Chief Executive of the Lords Taverners, the UK's leading youth sports and disability charity.
He has a background in sports and entertainment marketing and was the founding Chief Executive of M&C Saatchi Sponsorship.
Rt Hon Sammy Wilson MP

Sammy Wilson has been the DUP MP for East Antrim since 2005, having previously served as the Member for Belfast East in the Northern Irish Legislative Assembly and for East Antrim, Lord Mayor of Belfast, and in the Northern Ireland Executive as Minister of Finance and Personnel and Minister of the Environment.
He campaigned vigorously for Brexit, serving as the DUP spokesman for Brexit and is a supporter of Leave Means Leave.
Sammy studied Economics and Politics at both Queen's University of Belfast and Stranmillis University College and began his career in teaching, becoming Head of Economics at Grosvenor Grammar School and serving as Assistant Chief Examiner for A-Level Economics for the CCEA exam board in Northern Ireland.
Mr Edgar Miller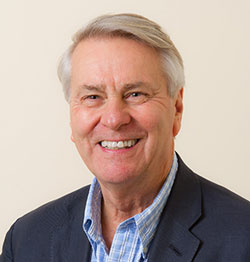 Edgar began his career in the semiconductor industry working as an electronics engineer at Texas Instruments and Fairchild Semiconductor in Silicon Valley. He subsequently became a partner in McKinsey & Company, leaving to become a founding general partner in Dillon Read's first private equity fund, a field in which he continues to participate, as well as teach as a visiting professor at Cass Business School.
He was a founding member of Economists for Free Trade where he continues to serve as its Convener and, since the Referendum, he has been active in working to influence government Brexit policy.
Mr Nick Wood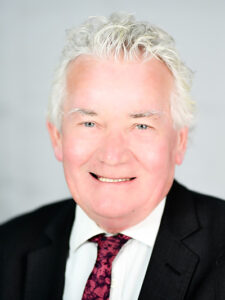 Nick is Chairman of Media Intelligence Partners, a leading public relations and public affairs firm based in Westminster, which he set up in 2004. He has worked for leading politicians, political campaigns and prominent think-tanks and corporations.
He has been prominent in the campaign for Brexit advising Leave Means Leave, Economists for Free Trade, and influential politicians. Previously, Nick helped establish the think tank, Centre for Social Justice.
Nick was formerly press secretary to Conservative leaders William Hague and Iain Duncan Smith and spent 25 years in journalism, mainly as Chief Political Correspondent of The Times and Political Editor of the Daily Express.
Mr Matthew Walsh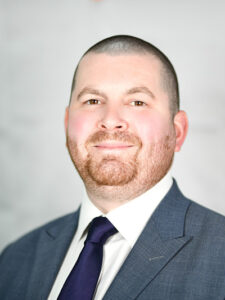 Matt is the Chief Executive Officer at Media Intelligence Partners. He provides UK and European strategic communications advice to politicians, campaigns and major international corporations.
Matt has experience of working within The Council of Europe, the European Union, and the UK Parliament.
After spending a number of years working in the UK Parliament as a Senior Advisor focusing extensively on international affairs issues, he moved to one of the largest global independent communications consultancies to advise heads-of-state, ambassadors, CEOs and senior international politicians on international affairs, political and economic issues.
Matt has worked with many of the Brexit campaign organisations before, during and after the EU referendum in 2016.